Facebook Marketing
Top 5 Tips to increase fans on Facebook Fan Page
Basics for dummies!
How to Build a Fan-Worthy Facebook Page
Fans are worth our time and we should be worth theirs, right? Check out this article that gives five useful tips to keep in mind when building a Facebook fan page.
Facebook lets Open Graph apps publish to past points on Timeline
More Open Graph past sharing opportunities! Check it out.
Facebook tests new action ads using Open Graph
Sponsored Stories are being tested as we speak. Great tools for advertisers on Facebook and it's looking pretty good! What do you think?
Facebook CEO Mark Zuckerberg Joins Pinterest
I hope Michelle Obama makes her own Pinterest one of these days.
Twitter
Twitter IPO? Company desperately trying to prevent it
Dick Costolo is trying to avoid going over 500 shareholders so that it isn't forced to go public. And he might be right.
15 Twitter Analytics Tools for Measuring Your Online Presence
We can agree that a Klout score isn't enough sometimes, or most of the time. So, check out these tools and try them out. You might be a little surprised with your results.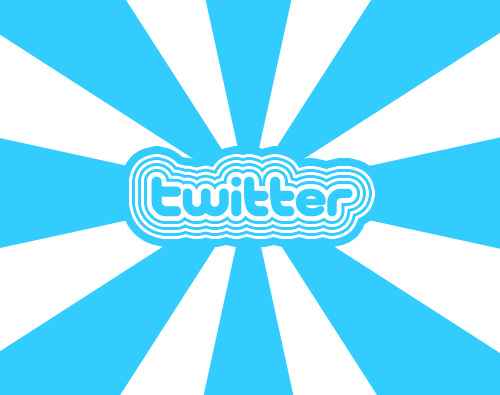 How to Use Twitter Photo Sharing to Market Your Business
People love visuals so give your followers some good stuff. Here are some tips on how to pic wisely.
8 Useful Tips To Become Successful With Twitter
We're going to keep saying it: Twitter takes a lot of time and effort and we're going to keep finding articles to simplify it for you!
Hashtag Marketing: 9 Ways to Avert Disaster
Yes, hashtags can be disastrous if used inappropriately. Look at the recent McDonald's disaster. Here's how to do it a better wait.
Design
30 Hands On Tutorials for PSD to HTML Conversion
Wow. So, choose your weapon.
PSD to WordPress Services: Convert your Design to WordPress
We're going to assume you're still confused and need extra help on how to convert .psd into a WordPress theme. If you're not, then still read and find some shortcuts.
Developing a Responsive Website: Background Images
We love tips on how to make our lives easier because we have so much to do, right? Here's some coding tips for your responsive website development. Bam! Life: simplified. Now, breathe.
Why you should move that button 3px to the left
Which? No, it's not a tip on which button to move but a tip on how to do it absolutely perfect. Just keep readin'!
Creating Minimalist Designs Makes You a Better Designer
Minimalism isn't only trendy but it's a challenge. If you have doubts about minimalism, check out this awesome article with tips!
Entrepreneur
Can Anybody Be an Entrepreneur?
The simple answer: No. The explanation is also very simple: if you don't have the drive, you won't get anywhere with your business.
Thinking About Starting a Business? Just Do It
Say you've built an awesome Facebook page but you haven't reached many people. Here's how!
10 Must Read Blogs for Entrepreneurs (2012 Edition)
We might already read a few on the list but some we might have never heard of before! And they kick ass! Just make sure you keep reading this one!
In Startups And Life, You Need Plan A, B, And Z
Basically a reminder of how god will laugh at your initial plans therefore you need a counterattack.
13 cost-saving websites for entrepreneurs
We LOVE saving money! We want to share this with you because out of those 13, we guarantee you'll love at least five. Just don't overuse them when you're feeling frugal, hire somebody!
Email Marketing
The Email Strategy That Turns Browsers Into Active Online Shoppers
"The trick is striking while the iron is hot." Use these tips and see if your sales increase. You have nothing else to lose.
Love is in the air… but not always in the inbox
Tips about getting some love from your readers instead of going directly to the trash. Late for Valentine's Day!
The Right & Wrong Definitions of Email Marketing Terms
Language is important and we all speak one or more, but when the word "hygiene" has more than one meaning and you don't know the other one, then you need to read this.
How to Tackle Your 5 Toughest Email Marketing Challenges
It's the beginning of a new year and the challenges keep coming. The great thing is that you have help to recognize, analyze and be proactive before, during and after the challenge.