Facebook Marketing
How To Get More Likes And Comments On Facebook
This blog post from AllFacebook is worth reading, and bookmarking it for future references. It tells us everything from simple interaction experiences to ratio and frequency and how to deal with difficult fans.
Facebook contest to award ad credit to small businesses for bulking up fan bases
If you're a small business owner managing your own Facebook page (or make us do it for you), then you can enter a contest through an app on the Facebook Marketing Solutions page. This seems to be a little secretive, but you heard it from us (and we heard it from our friends from Inside Facebook)!
Everything You Need To Know About Facebook Open Graph Actions
Facebook developer's dashboard is still in beta and you can get new actions approved or disapproved by following a simple set of guidelines. Facebook is now getting really serious about Open Graph and we love it!
Manage the Onslaught of Open Graph Facebook Apps
Now that we know about the actions, here are some tips on how to manage as a user. You should give it a try, it's super fun.
20 Facebook Ad Metrics Marketers Should Know
Facebook advertising means nothing to us if we don't see reports. So check out this article on metrics you need to understand if you want to better measure and improve your Facebook ad performance.
Twitter
56% of employers check applicants' Facebook, LinkedIn, Twitter
What do you think about this? Do you check your employee's social network sites or do you have a view on their private lives?
10 Types of Updates to Power Your Social Media Presence
There's two types of updates: the boring ones and the ones that will get you a conversation, because that's what social media is for. This article will help you on your next Twitter (or Facebook) update that will get you the most ROI.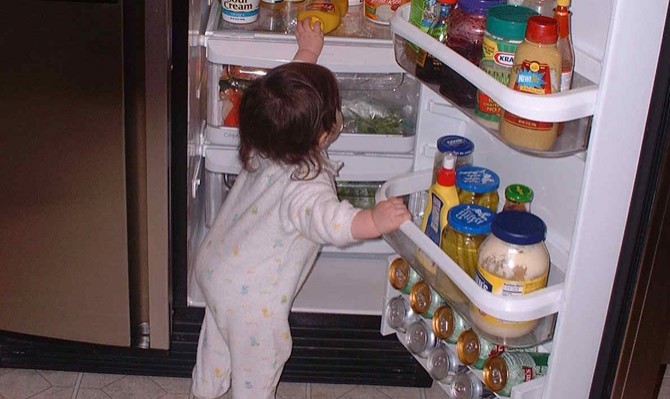 Using Twitter More Effectively
My favourite part about this article is the "what not to tweet" section because someone needs to tell you that we don't care if you're stuck on minor traffic in your small city.
Twitter buys social news app Summify
Canning the flood of news stories being shared across all social network. That's what Summify did before Twitter got its hands on it. Now it's just going to focus on Twitter. Do you think it's a good idea?
Should You "Tweet" at Your Bank?
Major national banks have joined twitter and now they're using it as a Customer Service tool. It's a little too public for some of our complains and we'll for sure go seek help elsewhere but it's not a bad idea for banks to tweet. I think it's a bad idea for us to tweet at them. Thoughts?
Design
E-Commerce Design Mistakes to Avoid and Increase Sales
People and potential customers tend to run away when they don't see easy-to-navigate websites. There's more than one issue that can happen and our friends from Designmodo came up with a bunch of those issues and how to solve them. And for that, we thank you!
How to Develop Useful WordPress Plugins – 20 WordPressTutorials
From beginner to intermediate levels, here's an article laying out a few wordpress tutorials that will help you become proficient in wordpress. Give it a shot!
The Modern Development of Graphic Design for Websites
An article full of aspects of website design and what we should focus on. Let's face it, web design is getting more competitive everyday. There's more to an awesome website than just awesome information and easy-to-navigate tools.
30+ Effective and Inspiring About Me Pages
What gets us? Hilarity and cleverness. Here are some inspiring "About Me" sections that will guarantee these people an awesome job and an awesome relationship with their clients. Have the night off? Give it a shot!
10 Remarkable Packaging Designs from the World of Beer
Kalamazoo is having Beer Week and in honour of it, we're sharing this article that gathered the absolute best beer packaging designs from all over the world. Beer is already good and when you add an awesome design, you have fantastic beer.
Entrepreneurship
Time-Management Tips from Serial Entrepreneurs
Tips from five business owners who know how to perfectly manage their business without sacrificing their personal lives (for the most part).
How Do You Deal With Overstressed, Irrational Clients? An Entrepreneur's View
There will always be that kind of clients… the most difficult comes after the last most difficult and it goes on and on. Don't lose it, don't sweat it, remember to breathe and check out this article (as often as you'd like).
Mark Cuban's 12 Rules for Startups
I mean, if you're an entrepreneur is because you want to make your own rules but it doesn't hurt to look at it from a different point of view, does it?
5 Important Trends To Watch In 2012
It's January, it's a new year and there's new trends coming up everywhere. Watch out and be ready to embrace new opportunities. In this article, the "how to get your small business to break-through" is laid out plain and simple. We know it's hard work but it's not impossible.
The Startup Act
The Kauffman Foundation created the "Startup Act" proposal to help the US economy grown and increase job creation by giving an opportunity to young entrepreneurs and small business owners. Check it out here.
Email Marketing
Cloud email provider SendGrid raises $21m
The cloud is changing the internet. We know it but the common folk will take a bit longer to notice it completely. Congratulations to SendGrid for raising that much money and much more to come!
How to Use Email to Transform Leads Into Sales
Every time you send an email campaign, you need to remember this: how annoying is it when we receive so much email and we call it "spam." Think about it from a customer perspective, not a "I need to send this information out" perspective because that's not how it works. Check out this article from our HubSpot friends who carefully studied content and tactics of email marketing.
Why Your Email Marketing Solution Choice Matters
Last week we showed you different email marketing services, reviewed with pros and cons and all that jazz. Here's an article about why it's so important not to go with just any, but you need to take your time to choose "the one." Check it out!
Environmentally Conscious Spam Infographic
We hate spam for plenty of reasons and here's another one why. Please check out this cool infographic and keep this in mind next time you want to send out a useless email to your customers!
Your Blueprint for Building a Birthday Email Program
Who doesn't love a good birthday email? Have you thought about doing this for your customers? Check out this cool article if you haven't already and ponder upon the opportunity of saying 'Happy Birthday!'