Study: The less you tweet, the more followers you get
Proof that sometimes less is more. This is a journalism study, but someone needs to do a marketing one! Who says "I"?
http://www.prdaily.com/Main/Articles/Study_The_less_you_tweet_the_more_followers_you_ge_10052.aspx
9 Buzzwords Your Start-up Shouldn't Use
When you think about it, it's hilarious how pretentious we actually sound when we use those words when writing a mission statement for a Startup. Be careful!
http://www.inc.com/jeff-haden/9-buzzwords-to-avoid-in-business.html?nav=pop
Foursquare Badges Now Level Up
This is so exciting! Once we have a cool badge we can just add levels. It's the twist Foursquare users were waiting for.
http://mashable.com/2011/11/14/foursquare-badges-now-level-up/
50 Tips To Increase Traffic To Your Blog
Short, sweet and to the point. Once again we share tips to increase traffic; read these and use them according to your needs.
http://pressography.com/syndicated/50-tips-to-increase-traffic-to-your-blog/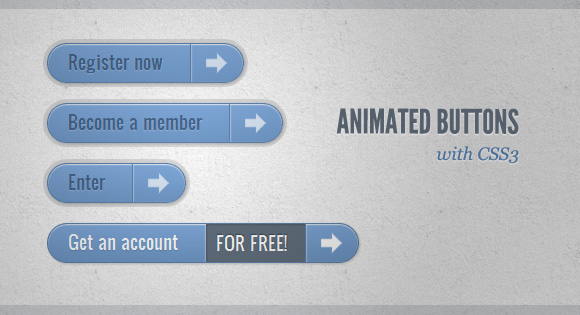 Animated Buttons with CSS3
These little monsters are cool and doable!
http://tympanus.net/codrops/2011/11/07/animated-buttons-with-css3/
35 Free Graffiti Fonts That Are Hella Cool
I don't use the term "hella" but I'm going to agree these fonts are pretty cool… if you're the graffiti type (pun intended).
http://www.youthedesigner.com/2011/11/14/35-free-graffiti-fonts-that-are-hella-cool/